Courtyard and Staircase of Honour
Useful surface

649 m2

Max capacity

400 pax
The calling card for your event: surprising, accessible and singular
The courtyard of Llotja de Mar is an outdoor venue perfect for informal gatherings. Greet your guests in a majestic space ideal for any function or celebration.
The neoclassical courtyard has a square ground plan and three openings onto each wing. In the corners are four vaulted niches with sculptures representing the four continents. The courtyard fountain contains the figure of Neptune, a nod to the building's maritime past.
It is surrounded by a magnificent gallery of arches that will keep drawing your attention.
The Staircase of Honour, the work of architect Joan Soler Faneca, features two sculptures representing trade and industry. The imperial staircase forks into two symmetric sets of stairs on the first landing that run along the corridor parallel to the facade, above the courtyard.
Gallery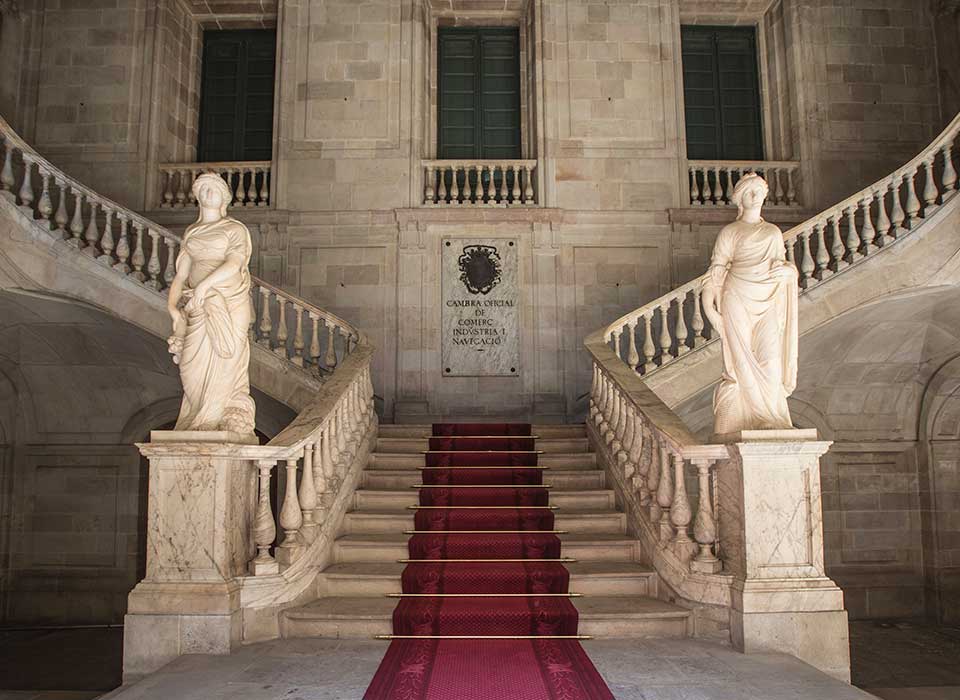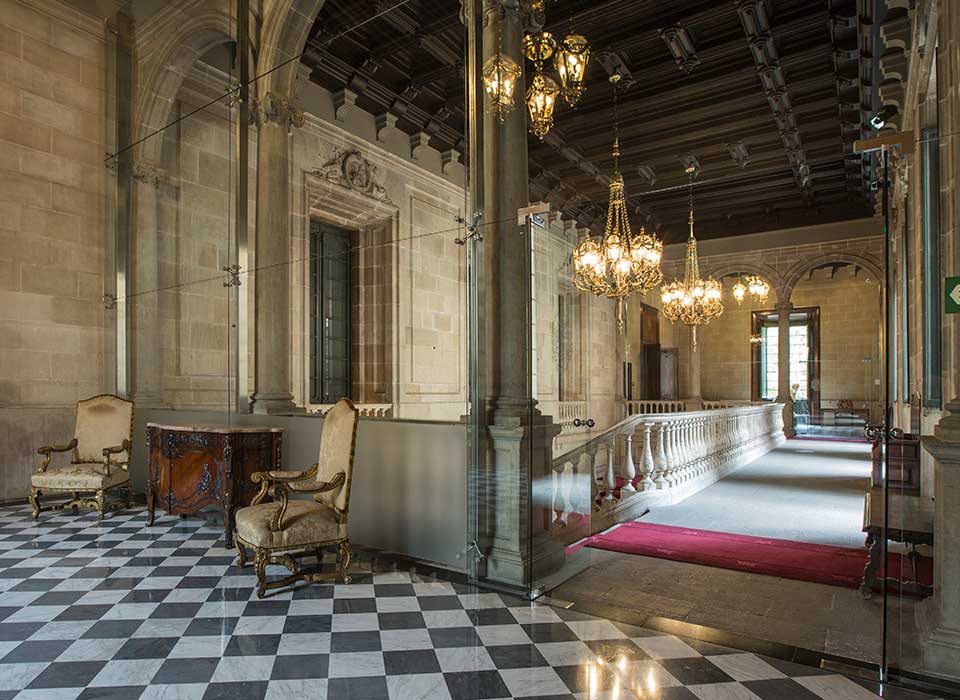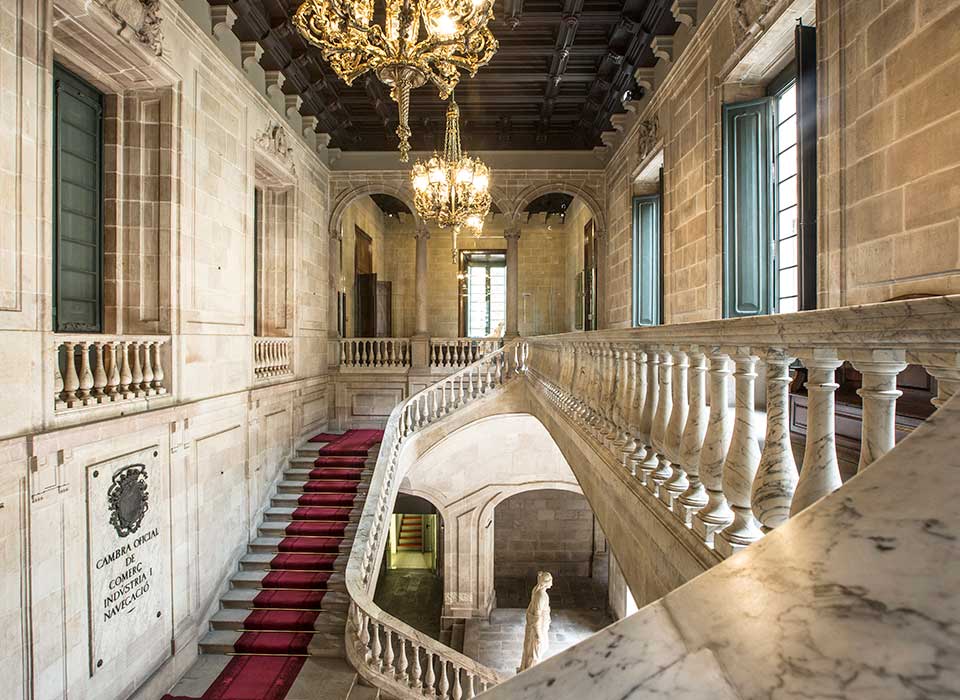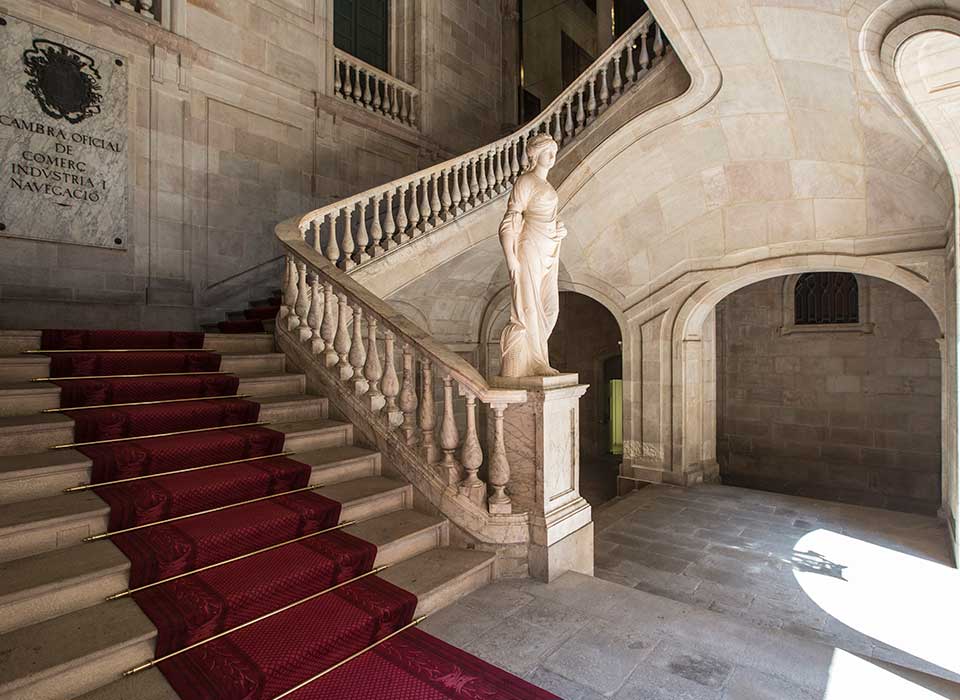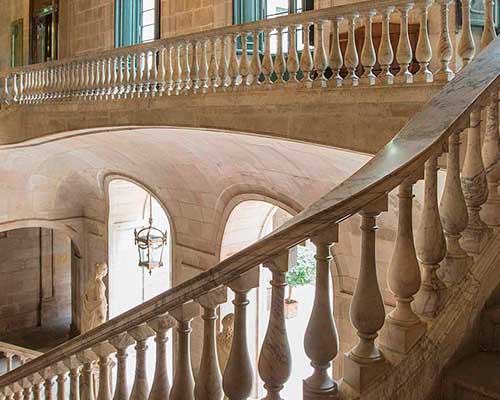 Video


Download our map
Show full distribution
DOWNLOAD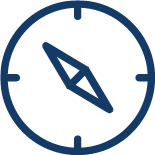 Ask about hiring the Courtyard and Staircase of Honour
Send us your request and the Llotja de Mar team will contact you as soon as possible.

Inspire
Discover the full potential of this magnificent large courtyard located directly in front of Barcelona port. Check out some of the events that have been organised there in the past.