Artists
A selection of the sculptors who created the unique and unrivalled works that can be found at Llotja de Mar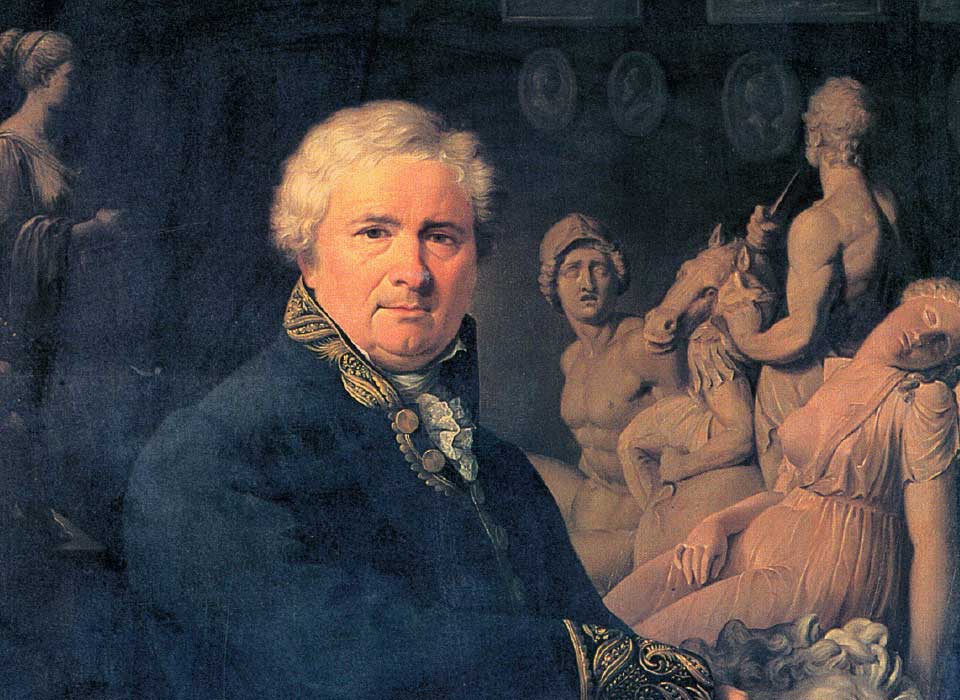 Damià Campeny
(Mataró, 1771 - Barcelona, 1855)
Considered one of the leading exponents of Spanish and European neoclassical sculpture. His most important works are part of the Llotja sculpture collection: some embellish the rooms of the building and others are kept by the Sant Jordi Royal Academy of Fine Arts.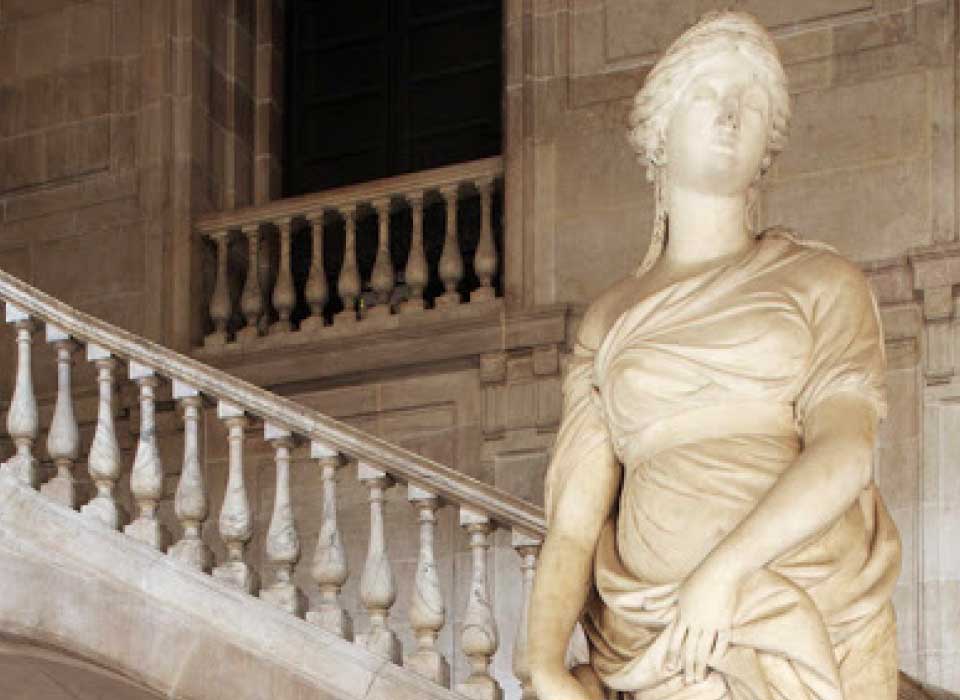 Salvador Gurri
(Tona, 1749 - Barcelona, 1819)
The most representative sculptor of the transition between Baroque and neoclassical ideas. He was appointed 'academician of merit' of the San Fernando Royal Academy of Fine Arts in Madrid. He was also a teacher of sculptor Damià Campeny.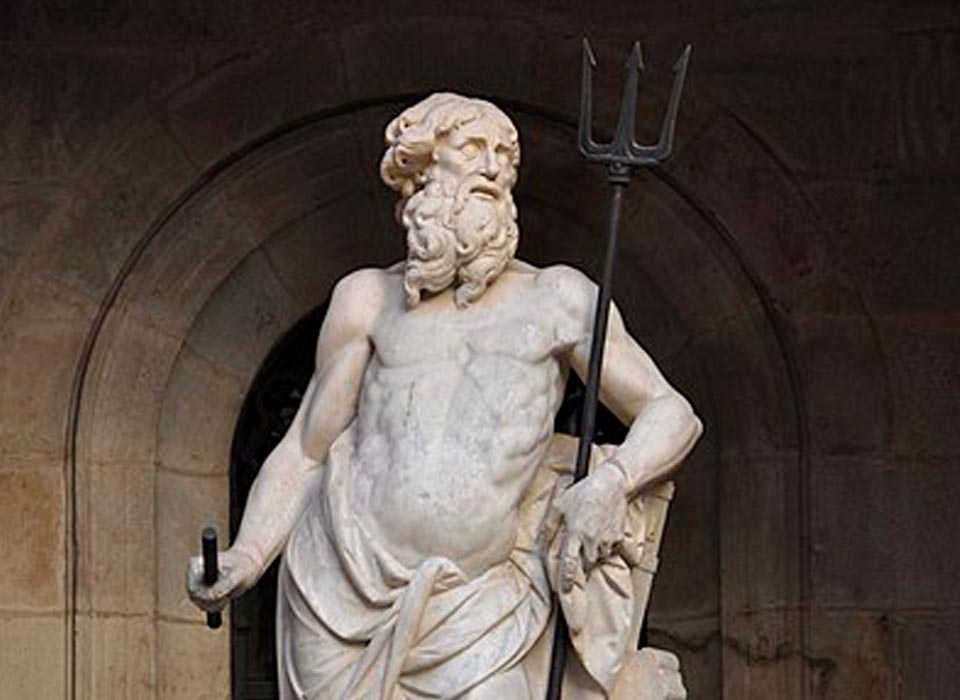 Nicolau Traver
(Barcelona, segles XVIII i XIX)
Son of fellow sculptor Joan Traver, he is considered one of the most important artists of his generation but few details are known of his life. Nicolau Traver's style is halfway between seventeenth century Baroque and the academic classicism of the late eighteenth century.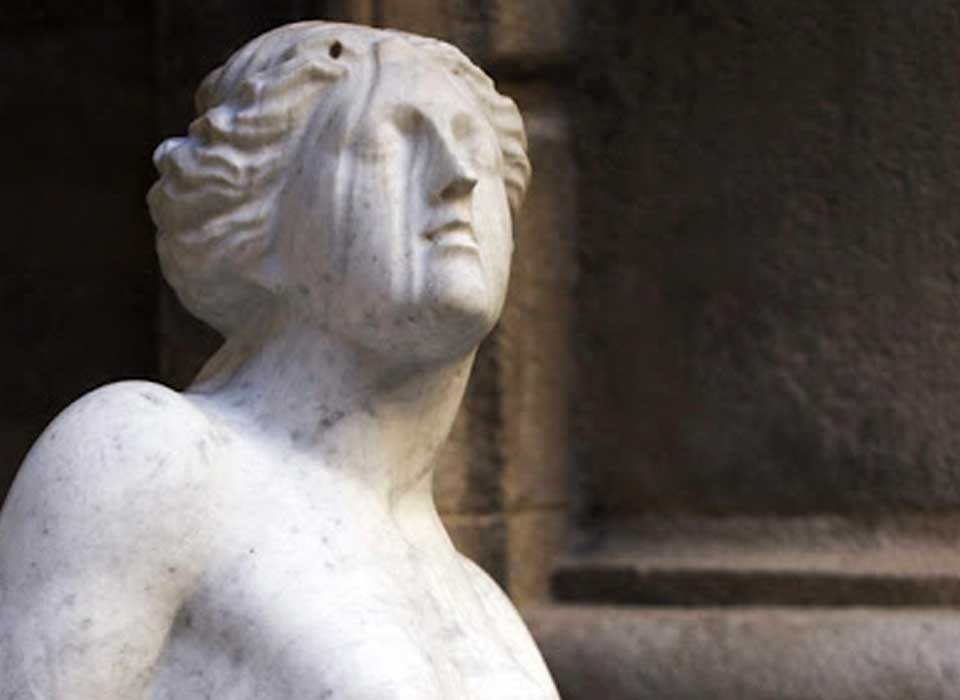 Antoni Solà
(Barcelona, 1780 – Roma, 1861)
One of the leading sculptors of European neoclassicism. Solà was a student at the Llotja School of Noble Arts and won a grant from the Board of Trade in 1803 to continue his studies in Rome.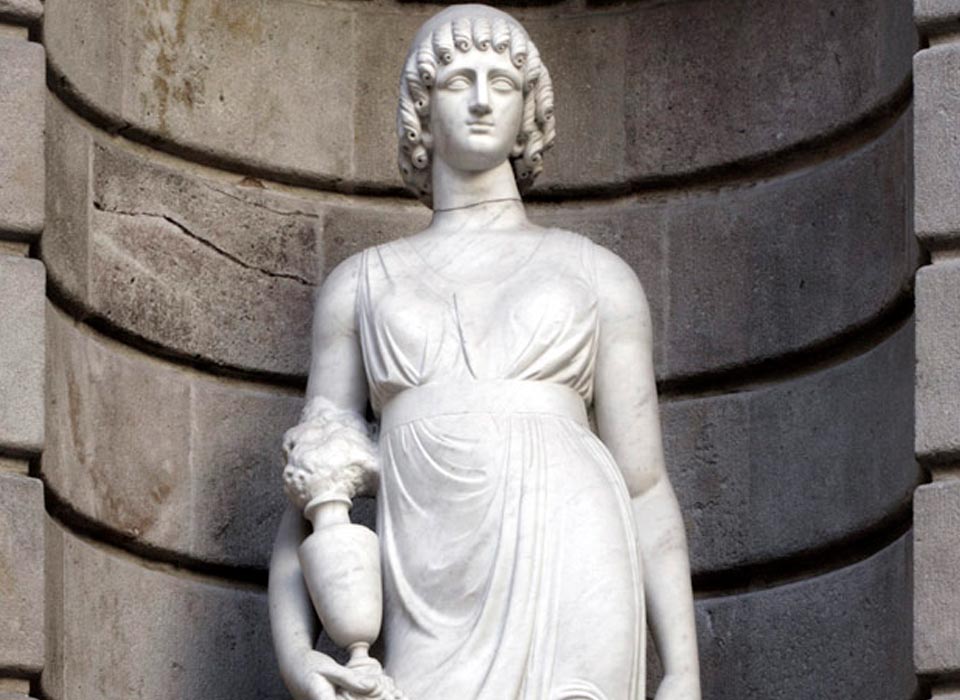 Francesc Bover
(Santa Maria de Corbera, 1769 - Barcelona, 1831)
A student of Salvador Gurri at the Llotja School of Noble Arts. The Barcelona Private Royal Board of Trade awarded him first prize in sculpture in 1789, and the next year he won an allowance to study in Rome, where he continued to develop his artistic education through to 1795.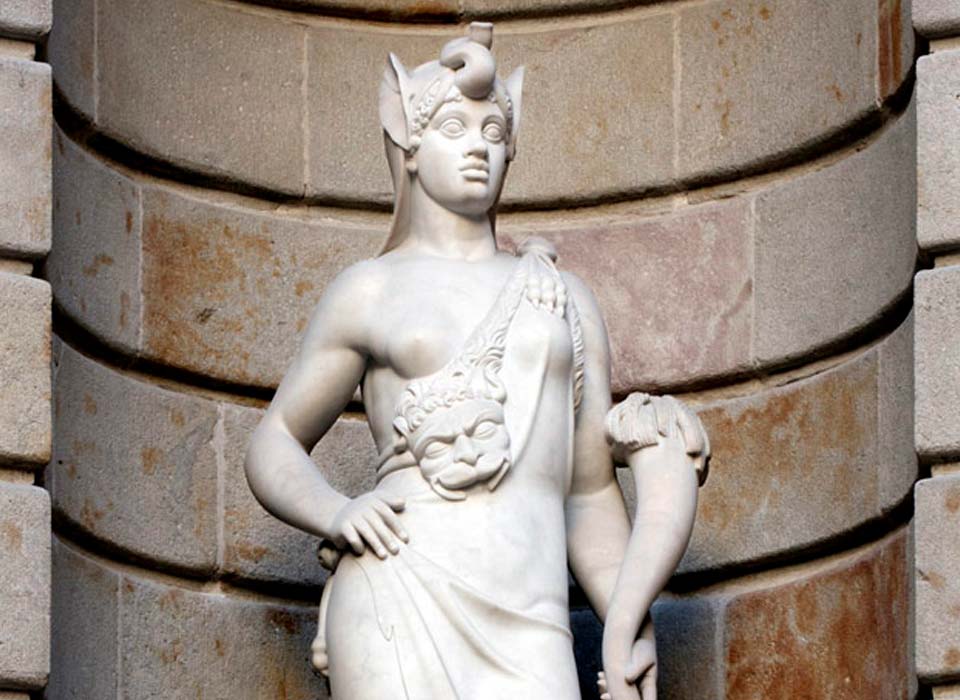 Manuel Oliver
18th and 19th centuries
Little more is known about the life or artistic production of Manuel Oliver other than that he was a student at the Llotja School of Noble Arts. There is evidence that the Barcelona Private Royal Board of Trade awarded him an allowance to continue his sculpture studies in Rome and that he lived in the Italian capital between 1791 and 1795. The Roman Accademia di San Luca awarded him a prize, something never before achieved by a Spanish artist.

The Sculptures of Llotja de Mar
Take a trip into the world of art and enjoy the sculptures that form part of Llotja de Mar.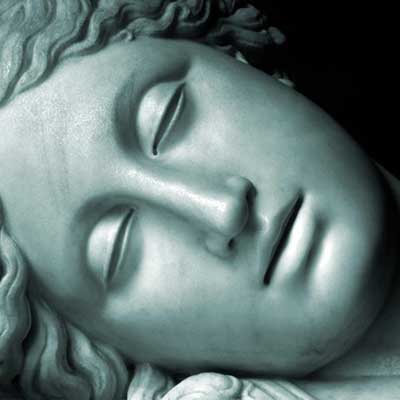 Lucretia
The work by Damià Campeny shows Lucretia recumbent on a curule seat, set on a rectangular base.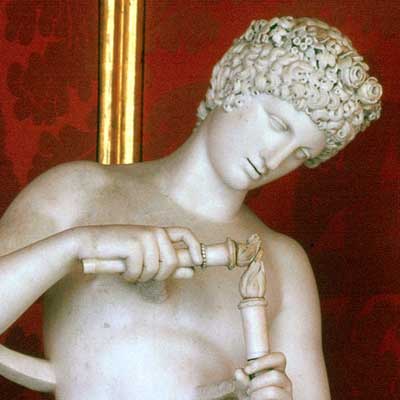 Hymen
Campeny's Hymen, made from Italian marble, is a handsome adolescent, or ephebe in ancient Greece, naked except for his sandals and gazing at the flames he brings together from the two small torches in his hands.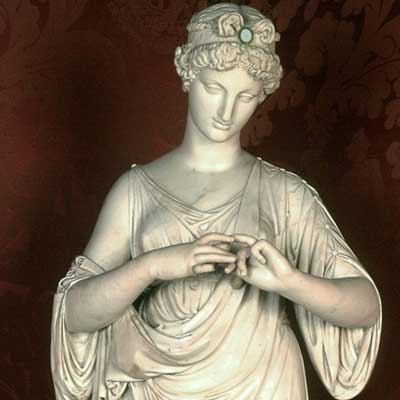 Love
Damià Campeny's sculpture Love, also known as Conjugal Fidelity, is an Italian marble figure of a young woman.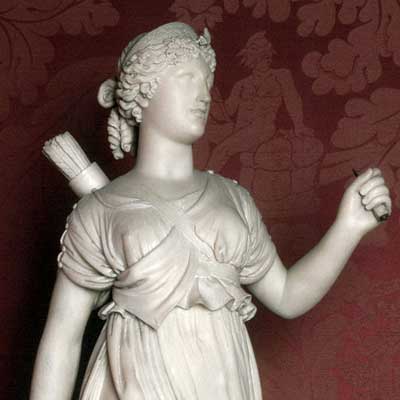 Diana the Huntress
The work of Damià Campeny. It is made from Italian marble, like the other sculptures in the ensemble of which it forms part, i.e., Hymen, Love (or Conjugal Fidelity) and Paris.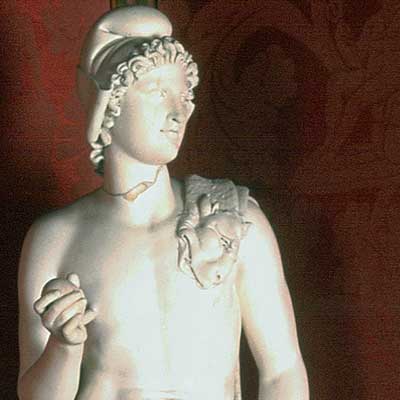 Paris
Damià Campeny's Paris, characterised as a shepherd with the typical Phrygian cap, stands leaning against a tree trunk that serves to reinforce the sculpture.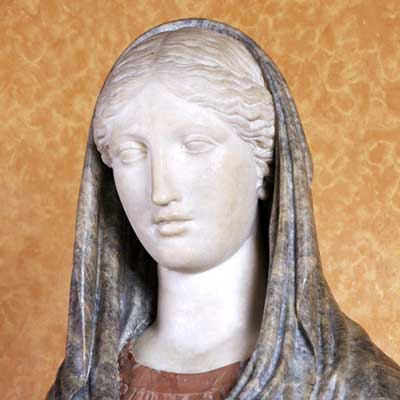 Heaven's Gate
This is a static female figure made by Campeny holding a mantle in front of her with both hands. She has a wholly classical expression on her face.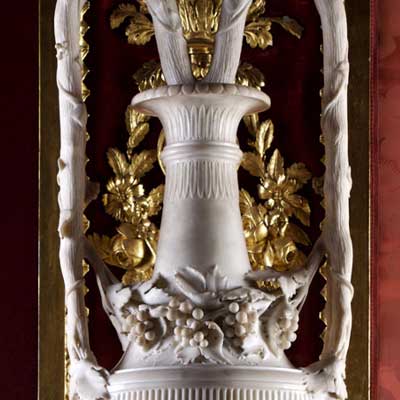 Vases
Campeny's vases are found in the Lucretia Hall; one is dedicated to Bacchus and the other to Hercules.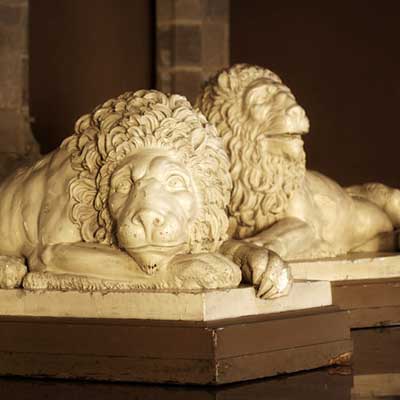 Lions
Damià Campeny's two plaster lions lie in the Hall of Lions. One has its head raised as if on the alert and about to let out a roar, while the other relaxes with its head resting on its paws.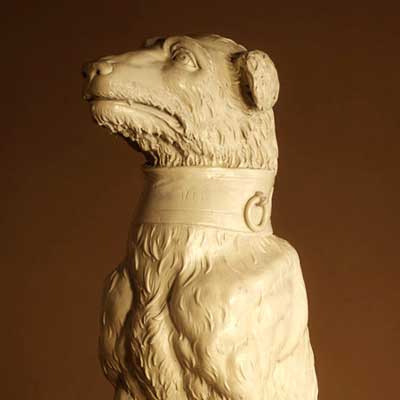 Mastiff
The plaster figure by Damià Campeny found at the entry to the Consuls' Hall represents a mastiff. The dog is sitting on its hind legs.