12th-14th Centuries
Construction of the Gothic Hub
The original building (Gothic hub) with the hallmarks of Catalan Gothic architecture was constructed. It comprised the Contracting Hall and the Consuls' Hall.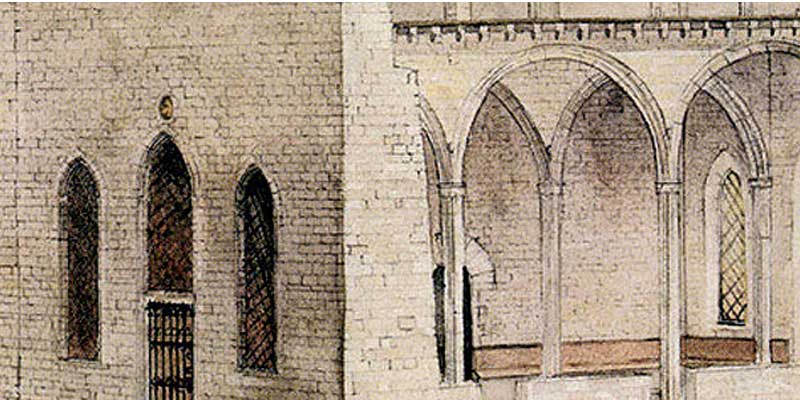 15th Century
Start of the Renaissance Expansions
The Tarongers courtyard was created, the place where the main events of the Consolat de Mar and Consell de Cent were held. More space was needed between the years 1456 and 1459. A first floor was therefore built on the arcade of the side nave, connected to the Consuls' Hall by a flight of stairs.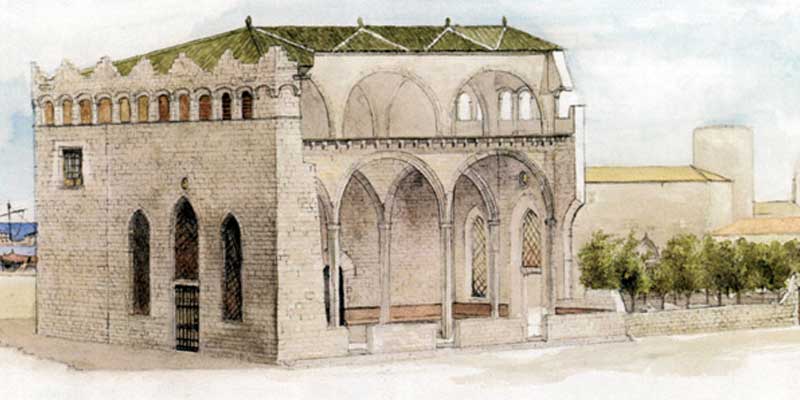 16th-17th Centuries
Demolition of the Chapel
The chapel was pulled down in 1564 with the Renaissance expansion. A new one was not built in the building until 1608, at the request of the bishop of Barcelona.
The stained-glass windows that master glassmaker Gil Fontanet had made to decorate the Contracting Hall disappeared at the end of the 17th century. The room was decorated with tableaux, reliefs and paintings at the time.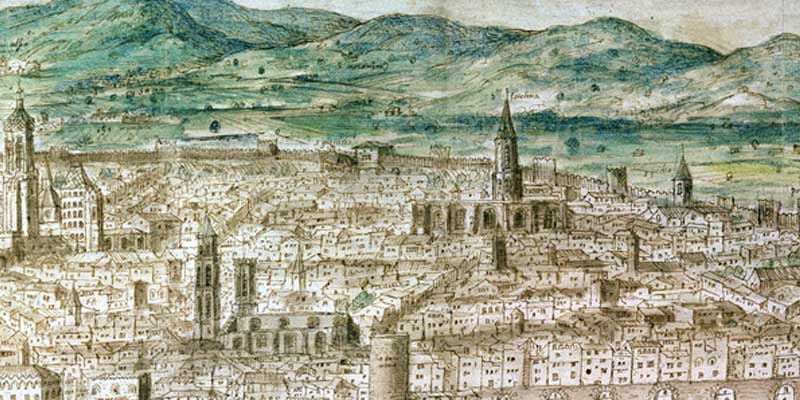 18th-19th Centuries
Start of the Neoclassical Remodelling
The remodelling work began in 1772. Llotja de Mar has barely changed appearance since the neoclassical remodelling. It is a freestanding quadrangular building delimited by Pla del Palau, Plaça d'Antoni López, Passeig d'Isabel II and Carrer dels Encants (today Carrer del Consolat de Mar). The ensemble comprising the courtyard and staircase of honour has been the most splendid part of Llotja de Mar since the neoclassical alterations.
In the late eighteenth century, the Consuls' Hall was split up to accommodate the classrooms of the different schools created by the Board of Trade. This meant that the Gothic elements, the round arches and the windows on the wall of the hall that gave onto the Tarongers courtyard were hidden among the new partitions.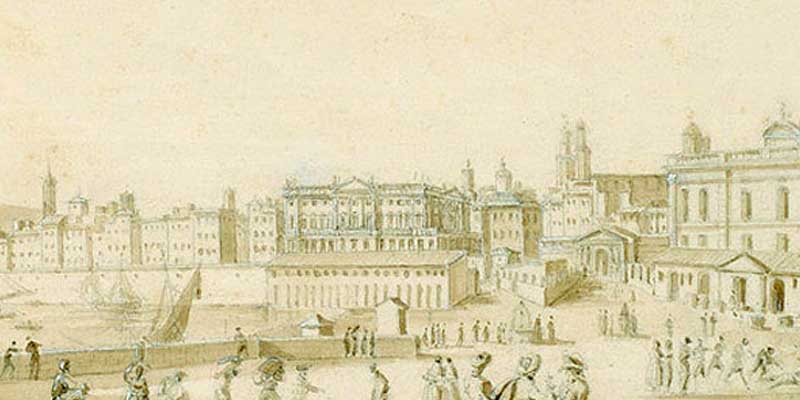 20th-21st Centuries
New Remodelling Works and Installations
Heritage elements were discovered beneath the old works in 1997, including the original plaster mouldings of the ceiling in the visitors' room and a continuous frieze representing the Board of Trade's coat of arms. Alterations made to the flooring in the Contracting Hall revealed stone remains from the Gothic period. That explains why different marble pieces have now been replaced by glass, to showcase the findings.
Several historical elements of the building's exterior facades were also revamped.