Contracting Hall
Useful surface

709 m2

Max capacity

710 pax

Cocktail

640 pax

Lunch and dinner

430 pax

Conferences

537 pax
A majestic space with appeal, comfort, distinction, elegance and gravitas
The Contracting Hall is the architectural highlight of Llotja de Mar, conserved in this space since Medieval times.
It is a large room with soaring, 14-metre-high ceilings, four columns and six arches that support the wooden beams of the upper floor.
The scallop shells on the arches alternate with the coat of arms of the king and the city of Barcelona, since it was Peter III and the Consell de Cent government institution that promoted the building's construction.
This hall was where the first opera was staged in Barcelona and was home to the Jocs Florals medieval poetry contests and other cultural events. Do you want to form part of the history of the Contracting Hall?
Gallery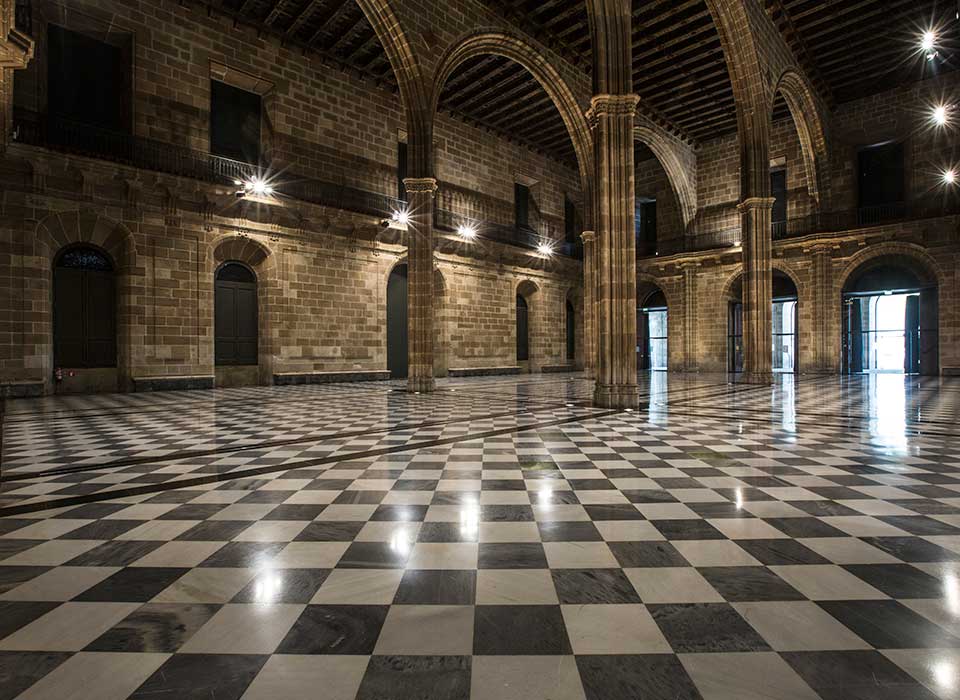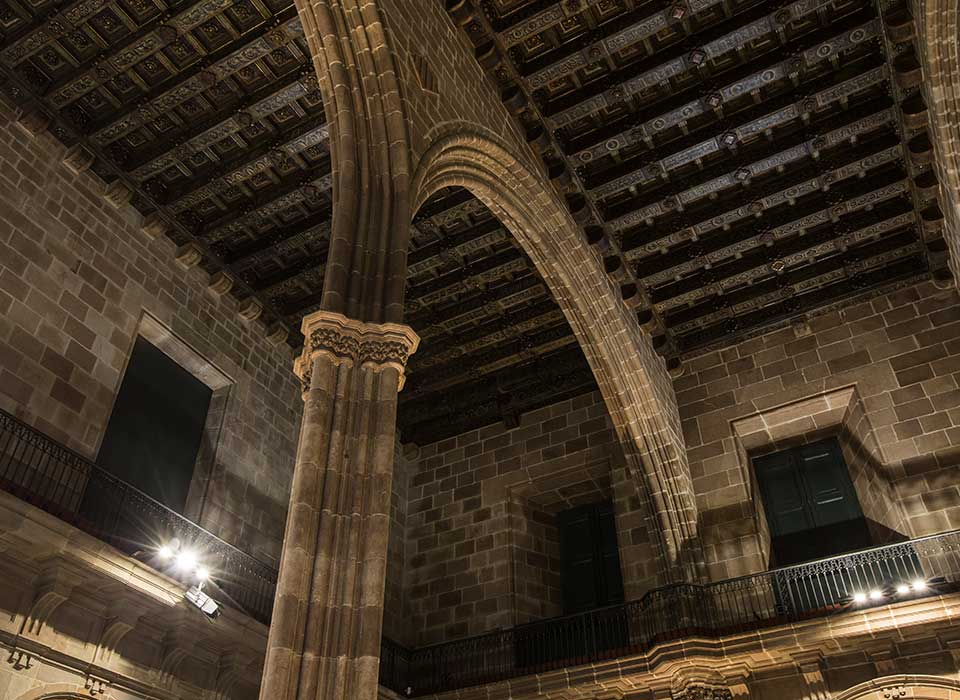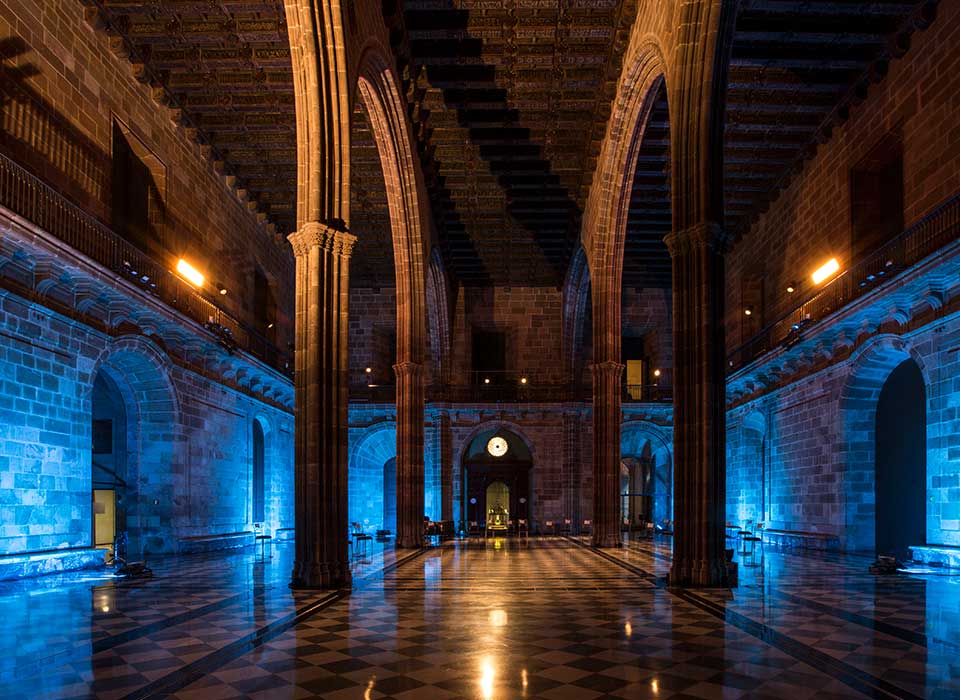 Video


Download our map
Show full distribution
DOWNLOAD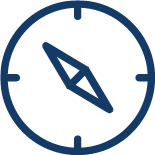 Ask about hiring the Contracting Hall
Send us your request and the Llotja de Mar team will contact you as soon as possible.

Inspire
The Contracting Hall is a flexible space where you can organise a great diversity of functions.
If you are unsure of how to stage or decorate it, see the different ways we can prep the hall for you here.