Consulate's Hall
Useful surface

79 m2

Lunch and dinner

25 pax

Conferences

25 pax
A small pleasure in a select space
The Consulate's Hall is on the first floor, the noble floor of Llotja de Mar.
It is a unique space brimming with history and art. Wherever you look you see one-off artworks created and designed by history-making artists. The ceiling features a painting by Pere Pau i Montaña made to mark Charles IV's 1802 visit to the Llotja, an allegory of royal power.
The walls are clad in red damask silk and beneath the canopy of the pediment is a portrait of Antoni de Capmany i de Montpalau (1742-1812), the work of Modest Teixidor i Torres.
A fully equipped and furnished room perfect for holding corporate and institutional meetings or events in the heart of medieval Barcelona.
Gallery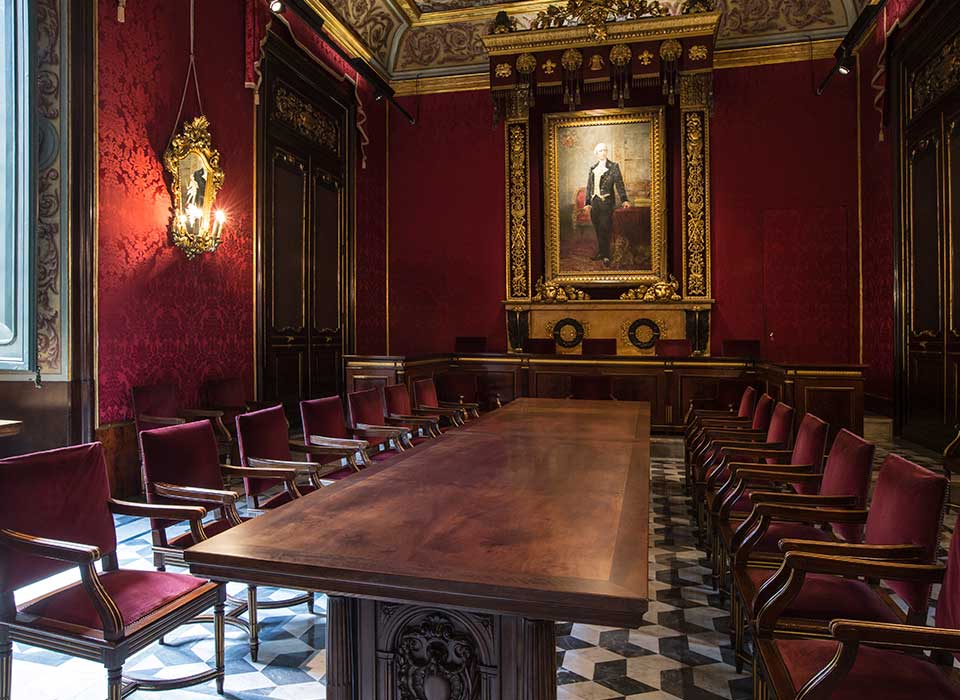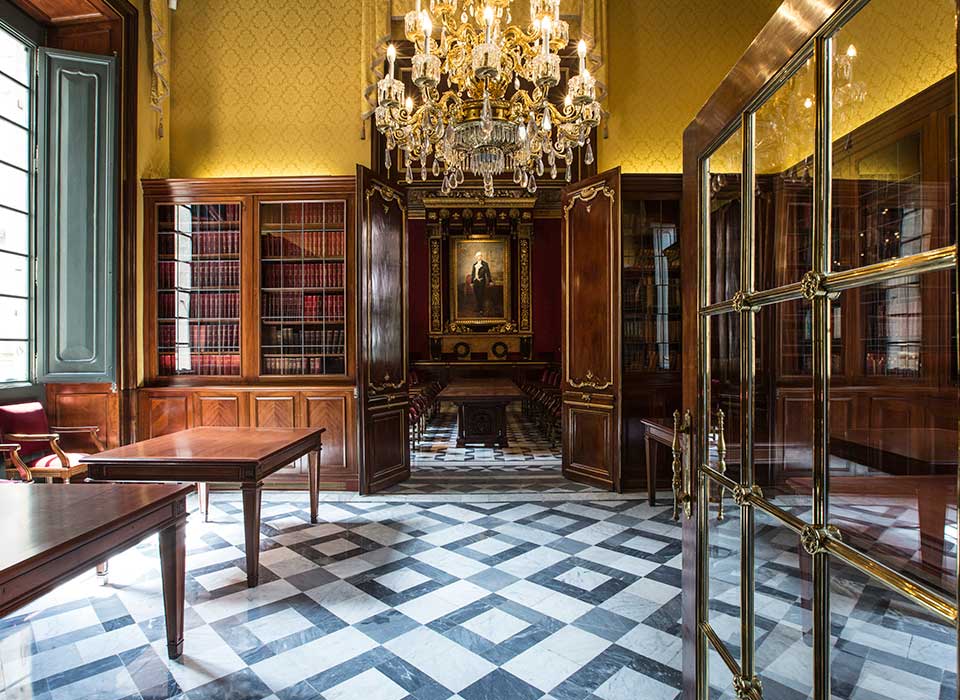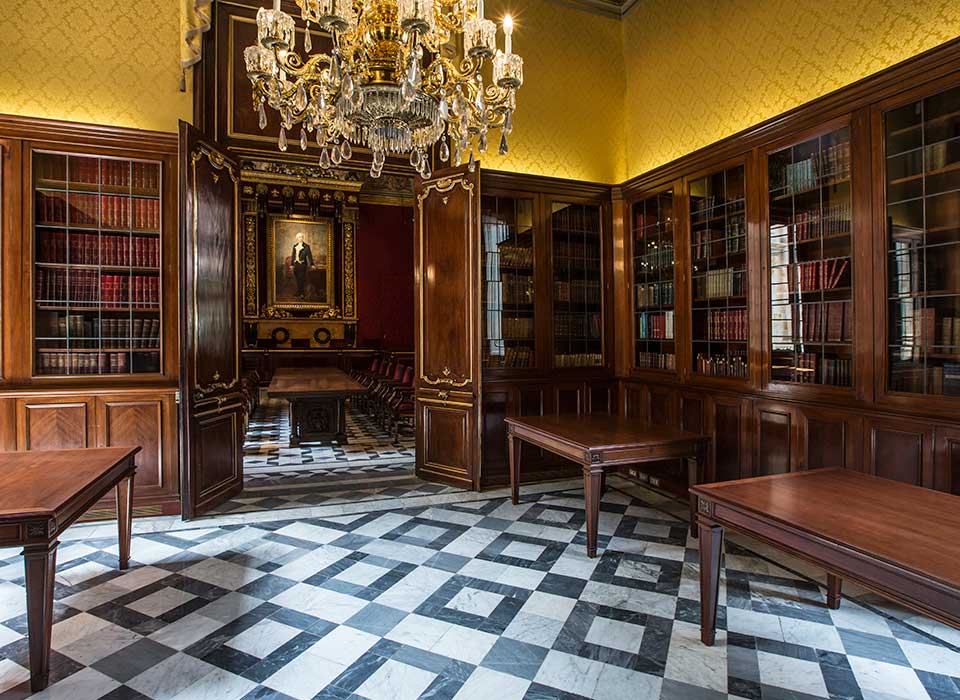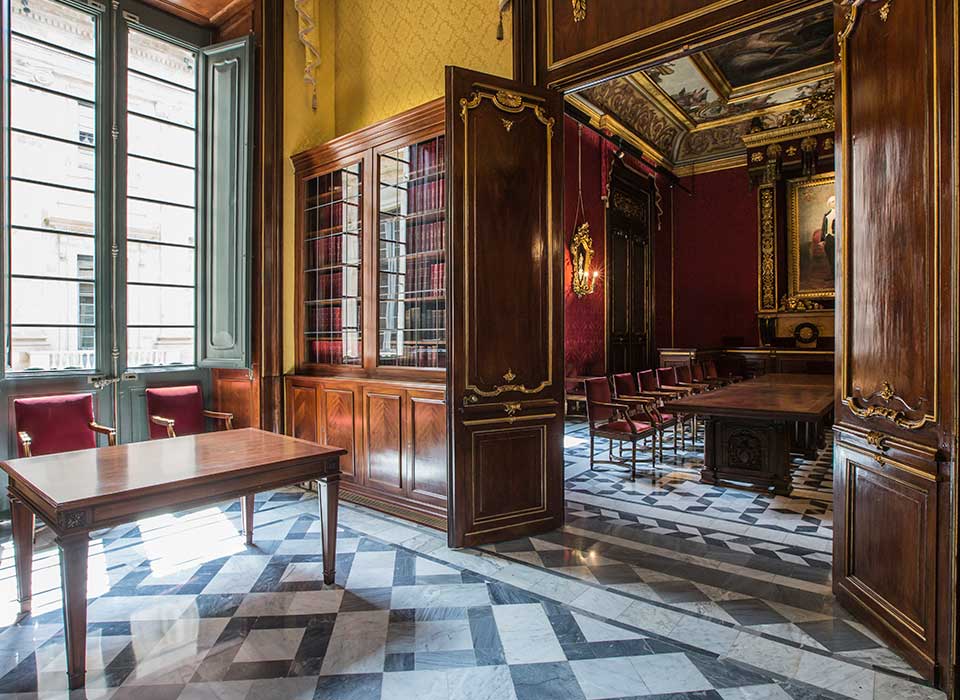 Video


Download our map
Show full distribution
DOWNLOAD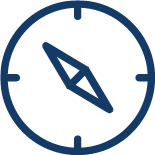 Ask about hiring the Consulate's Hall
Send us your request and the Llotja de Mar team will contact you as soon as possible.

Inspire
Here you can find all the possibilities afforded by the Consulate's Hall. Pick up ideas from the wide range of formats you can choose from.